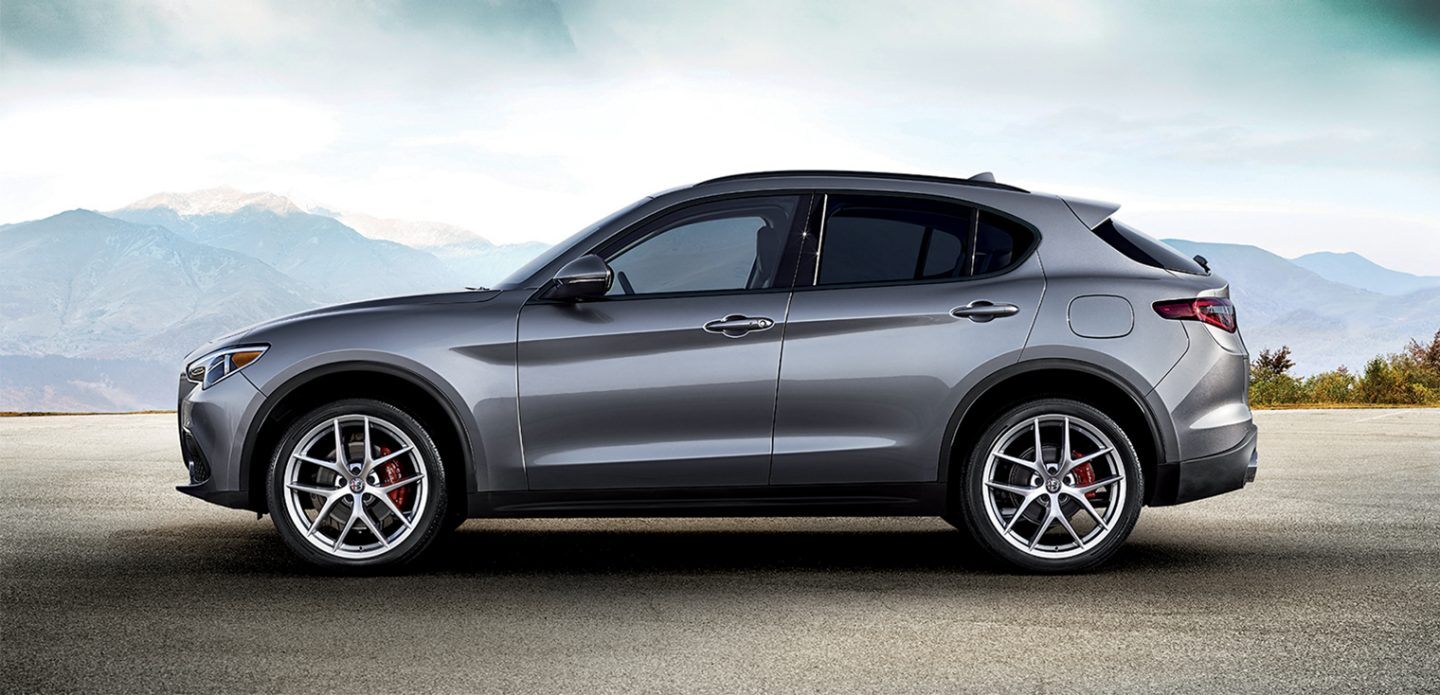 What does it mean to drive a luxury SUV? When you visit Fields Alfa Romeo, we can show you just what to expect firsthand, and out of our wide selection of new luxury cars, a crowd favorite is the 2019 Alfa Romeo Stelvio.
The luxury SUV is an ever-popular option for car buyers, and at the top of the game is the 2019 Alfa Romeo Stelvio. The Alfa Romeo Stelvio is a fine balance between power, luxury, and utility. Starting with the basics, the 2019 Alfa Romeo Stelvio comes standard with a 280-horsepower 2.0-liter four-cylinder engine, which is paired with a smooth and responsive eight-speed automatic transmission. Opt for more power, and you'll find a heart-racing 505-horsepower 2.9-liter V6. For those drivers who want their luxury SUV to come with a rugged edge, you can find fully capable all-wheel-drive in select trim options.
The 2019 Alfa Romeo Stelvio wouldn't be a luxury SUV if it didn't have a suite of premium features, and fortunately, this Alfa Romeo flagship pulls out all the stops. Drivers can expect to find fine leather furnishings, as well as the option of either wood or metal trimmings in the cabin. Heated rear seats grace every trim option of the Alfa Romeo Stelvio for sale near Northbrook, IL, and for a bit extra, you can find carbon-fiber interior accents, an active suspension, and smooth carbon-ceramic brakes. All of this combined makes the 2019 Alfa Romeo Stelvio a leader in its class, and a truly elegant ride.
You can find the 2019 Alfa Romeo Stelvio today at Fields Alfa Romeo. We pride ourselves in being a Highland Park, IL Alfa Romeo dealership that always goes the extra mile for customers and provides an experience just as luxurious as the vehicles we sell.