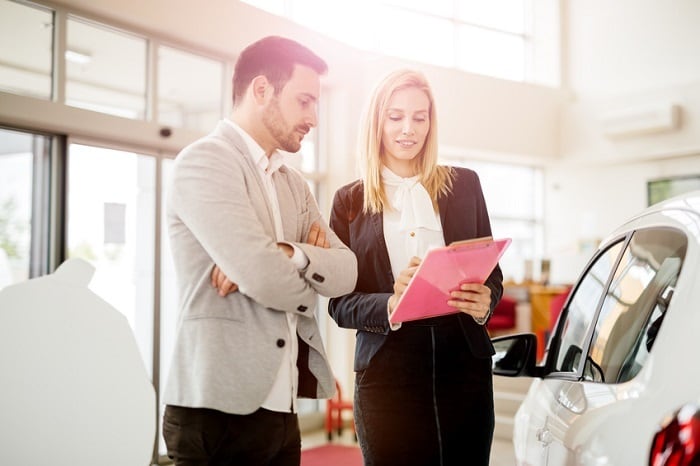 Motorists shopping for new Alfa Romeo cars near Chicago, IL have a standing invitation to check out the latest Alfa Romeo models in our showroom online or in person. If you have questions about the luxury cars on our lot, we'll be happy to answer them for you. As you probably guessed, we'll be just as glad to answer any questions you have about automobiles in general.
Here are some car-related questions we're asked often here at Fields Alfa Romeo.
Can I get an Alfa Romeo vehicle if my credit isn't great?

Yes! Whether you have no credit, poor credit, or an outstanding credit score, we'll be happy to help you secure an auto loan or lease. Submit an application for financing to our Alfa Romeo finance center near Evanston, IL now.

Do I need to buy GAP insurance?

Unfortunately, there isn't a pre-set answer to this question because it depends on your personal situation. In general, it's wise to purchase GAP insurance if the car you're about to buy will depreciate faster than average, you put less than 20 percent down, or you're leasing an automobile. If you paid for your automobile in full or you can afford to pay off your loan balance if you have to, then you don't need this type of coverage.

What is a loan term?

In the context of an auto loan, the term is the length of time you'll have to make monthly payments to pay off your balance.

Why is routine maintenance so important?

It's vital to follow your routine maintenance schedule to get the most out of your experience as a car owner. When you stick to that schedule, you'll prevent small issues from becoming big problems. You'll also be able to command a higher price if you sell your automobile at some point.
Contact Fields Alfa Romeo to have your automotive questions answered today!