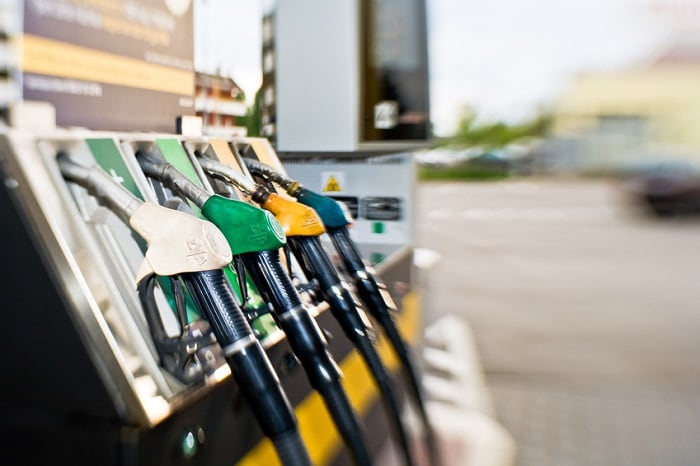 When you visit an Alfa Romeo dealership, you should expect not just a showroom of luxury cars, but luxury-grade service as well. At Fields Alfa Romeo, we live up to that promise and provide our customers with more than just an exceptional car buying guidance. We also provide valuable bits of information that can improve your long-term driving experience.
Regardless if you're sitting behind the wheel of a new 2019 Alfa Romeo Giulia or your current Alfa Romeo Stelvio, fuel economy is incredibly important. With gas prices on the rise, fuel efficiency is important now more than ever, and you can improve your vehicle's fuel usage through tried-and-true fuel-saving methods.
For one, how you drive can make all the difference in how often you'll find yourself racing to the nearest gas station. If you're heavy on the accelerator, chances are you'll burn more fuel at a rapid pace. Fortunately, you can counteract this by relying more on momentum and learning how to take it easy on the gas pedal.
Another method to improve your gas mileage is to ensure that your tires are properly inflated. When your tires are running low on tire pressure, you increase the tire's rolling resistance, which in turn, causes you to burn more gasoline. You'll likely find the recommended tire pressure levels for your vehicle in your owner's manual, or you can inquire here in our Alfa Romeo service center.
Your car's air filters may also play a role in your fuel economy. Far too often, drivers forget this vital piece of maintenance, and as a result, can cause their engine to consume more fuel. By replacing your air filter, it's estimated you are able to improve your gas mileage by an estimated 15%.
Whether you're looking to purchase one of our many new exotic autos or have more questions regarding fuel economy, our team at Fields Alfa Romeo is here to help. We'll answer all of your auto-related questions, and help you find something that you'll love to drive.