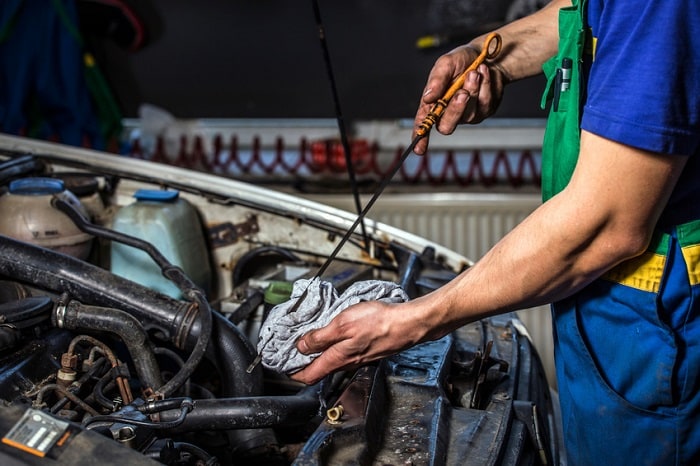 At Fields Alfa Romeo, we know what it takes to make a great performance vehicle. From the engine tucked beneath the hood to the exterior design, the team of car experts at our Alfa Romeo dealership not only helps you pick out the best performance car, but also shows you how to take care of one.
The performance of your engine is dependent on a number of factors. However, one of the most crucial things to be aware of when monitoring it is the state of your oil. Motor oil is a lubricant tasked with ensuring all the various internal components of your engine work together. While reducing friction, motor oil also ensures your engine remains at an operable temperature.
That said, motor oil will not uphold forever in your engine. Every 5,000 miles or so, you'll want to visit a service center to receive an oil change. Over time, your engine's oil develops grime, which hinders the effectiveness of oil. In the short-term, old, grimy oil can cause your engine to run a little hot and burn excess fuel. Although, in the long-term, these consequences become far direr. After a long period of not changing your oil, you risk damaging essential engine components, which can be costly to repair. In extreme situations, your powertrain may even shut down, requiring replacement altogether. For this reason, we urge that our customers visit our Alfa Romeo service center on a routine basis to ensure their engine's oil levels are up to par.
When you visit Fields Alfa Romeo for oil maintenance, you'll find a team of car care experts who are dedicated to getting your engine to the point of peak performance. Contact us today to learn more or to set up an appointment!