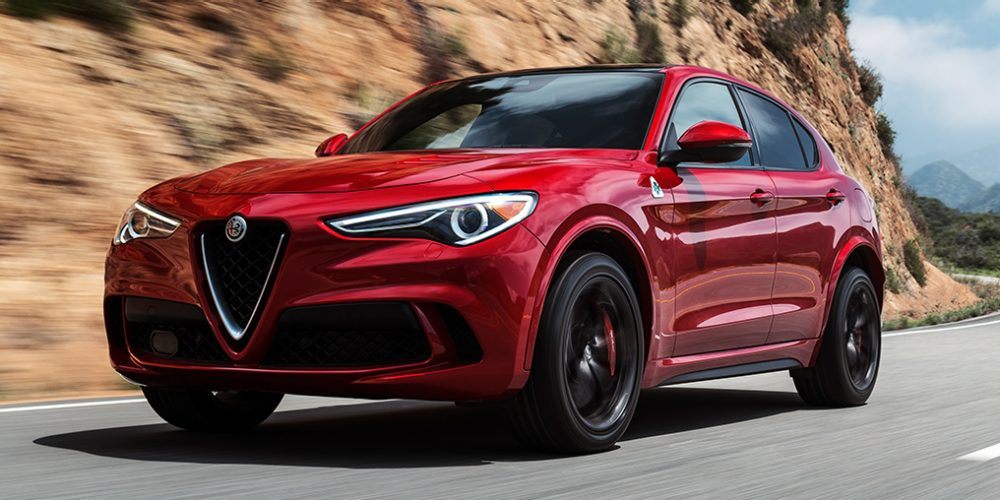 Last month, the Northwest Automotive Press Association (NWAPA) released the results of their annual "Run to the Sun" event. NWAPA journalists drove 18 performance vehicles and convertibles on a 527-mile route, through roads in Oregon that includes open highways in the desert and twisting roads through canyons. At the end of the route, participating NWAPA members select the model they would want for themselves, based on their experience during the three-day drive.
This year, the 2018 Alfa Romeo Stelvio Quadrifoglio made a big impression on the judges, and for good reason. With best-in-class horsepower and segment-leading torque, the Alfa Romeo SUV can go from 0 to 60 miles per hour in only 3.6 seconds, and it boasts a top speed of 176 miles per hour.
It's not just that though – features like all-wheel-drive and the electronically controlled suspension system mean that the model impressed drivers on every terrain they faced in the Run to the Sun event.
In fact, the journalists were so impressed, they named the 2018 Alfa Romeo Stelvio Quadrifoglio not only the Most Fun SUV, but the Northwest's Most Fun-to-Drive Vehicle. NWAPA President John Vincent praised everything from the sound of the exhaust note to the impressive power, and called it "the vehicle to beat in this year's event."
Here at Fields Alfa Romeo, we know drivers love the fun and excitement of all our models, and we're thrilled to see the 2018 Alfa Romeo Stelvio Quadrifoglio honored by the experts. Visit us today to find out more about this SUV, or to check out an amazing selection of some of the Chicago area's best luxury cars. Highland Park, IL and other local drivers can find NWAPA's "Most Fun-to-Drive Vehicle" at our dealership.